It has been a busy month for our field research team here at the PMCA. Our twice weekly nest checks now included banding and nest changes on most days. All of the nestlings at our colony sites are banded when they reach at least eleven days old. By the end of the season we will have banded over 500 nestling Purple Martins.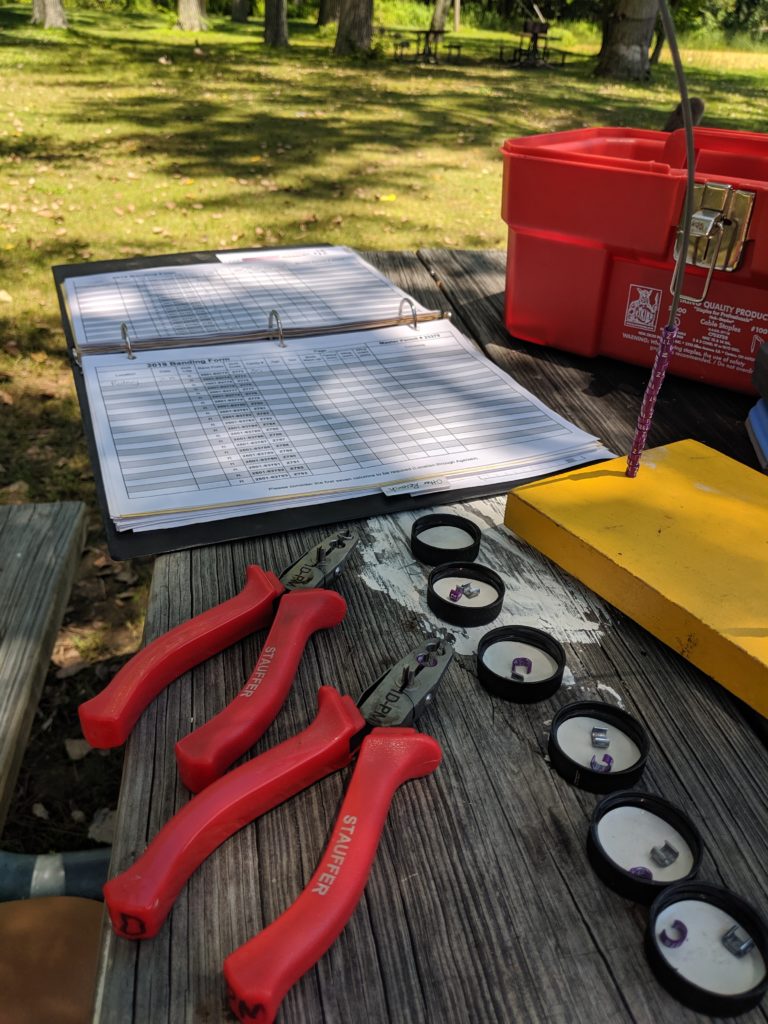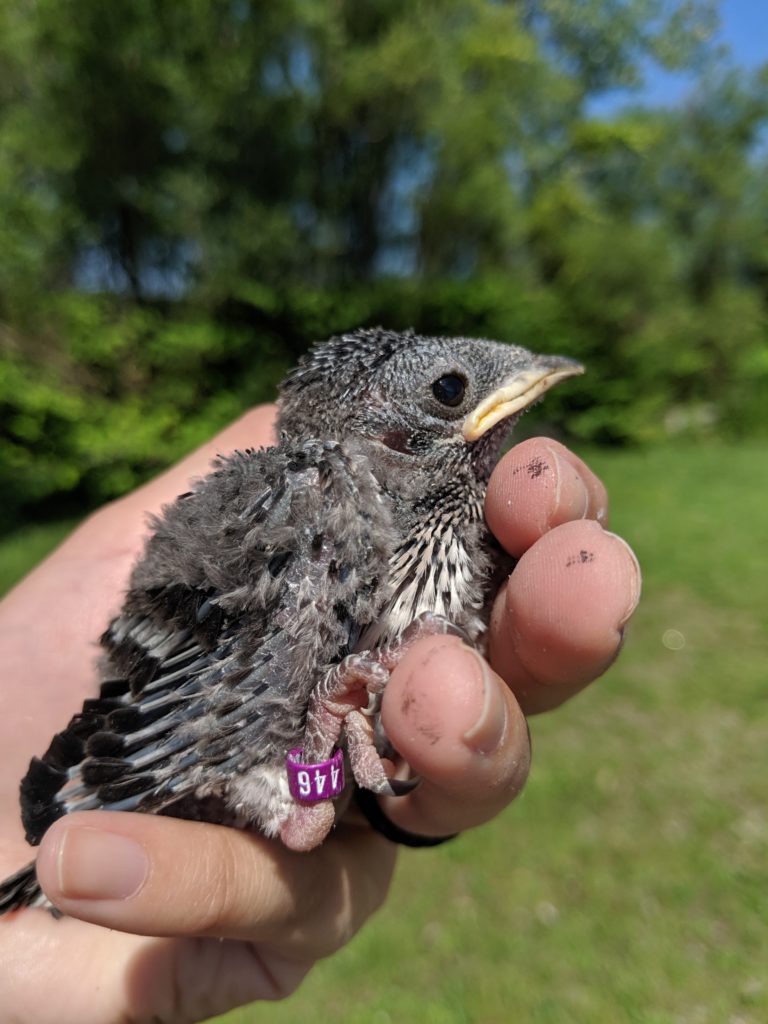 We also continued our research into Purple Martin Migration by deploying ten GPS data loggers on the backs of adult Purple Martins. These devices will be retrieved next year when the birds return.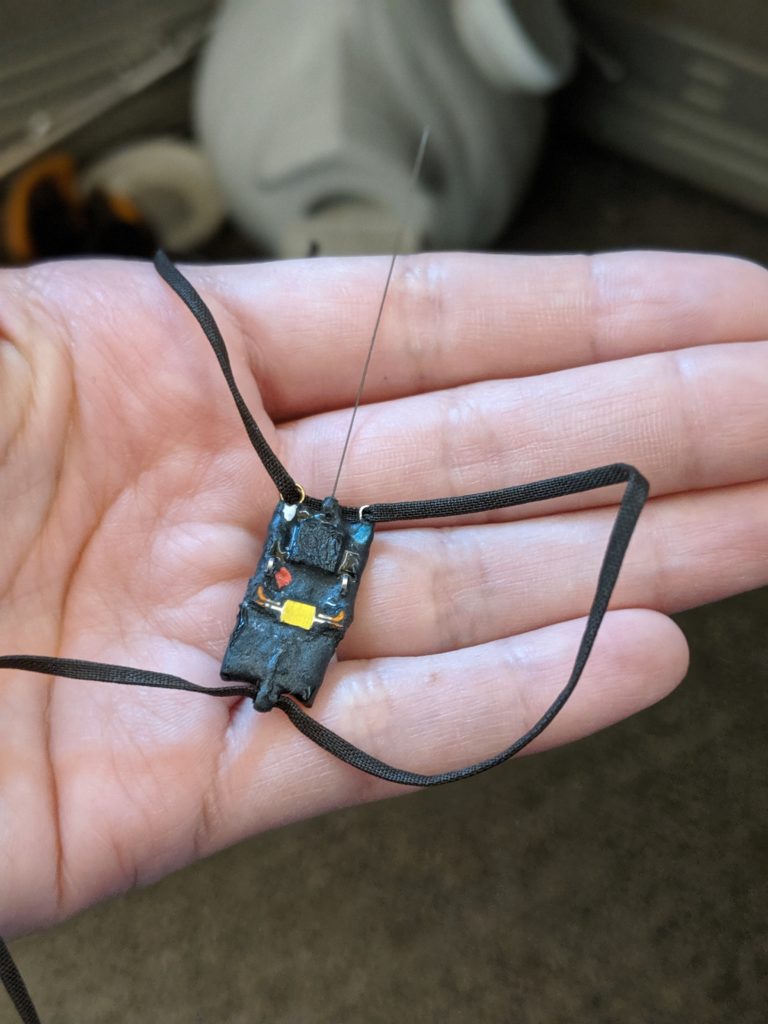 All seven of our  live camera nestlings fledged on July 21st. The nestlings and Jolene are still returning to the gourd in the evenings so we will continue our live feed until they are no longer visiting the gourd. Stay tuned for our Season 4 Martin TV Recap video.
Mercedes Leofsky
PMCA Field Biologist